Vol. 9 (2021): THE SECOND LIFE OF THE BUILT ENVIRONMENT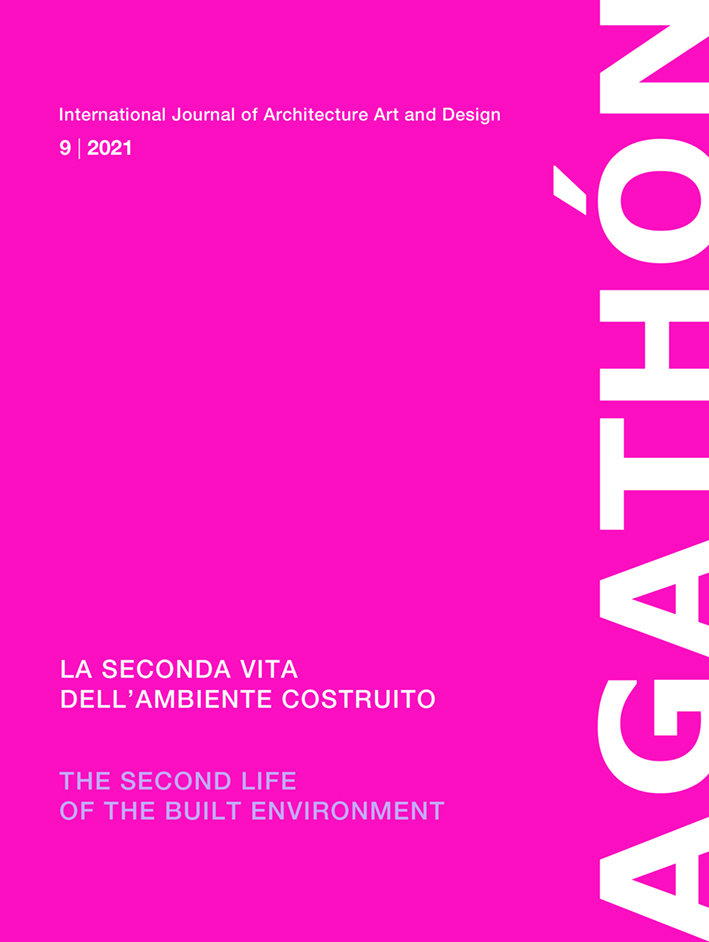 AGATHÓN issue number 9 is a collection of essays, studies, researches and projects on 'The Second life of the Built Environment', an interesting topic for Universities, businesses and industry. Climate changes, excessive use of soil, renewable resources, ever-increasing production of waste, the current pandemic emergency and the global socio-economic crisis have in fact entered our daily life. Even if these are tragic issues, they can be, somehow, seized as an opportunity to rethink the way we live and our world. In this 'revolutionary' (Floridi, 2020) and 'polycrisis' (Losasso, 2020) context, specifically referring to the building industry, the Academy, the Research and Industry worlds are called to give answers – based on sustainability and the principles of the Green Deal but also and mostly of the new Bauhaus – that can encourage reconsiderations and re-orientations of processes and products, new projects on places, buildings, objects and materials, able to positively affect the governance of the global change that our planet and humanity need, able to give a 'new life' to the built and/or transformed environment, at any scale.
Different and numerous thoughts and research, examined in the different disciplines of the project, for a new life of the built environment are published in AGATHÓN issue number 9. The papers, although they do not deal with every field of investigation, show how it is possible to face climatic and environmental challenges already in the short term if there is the will to use a new paradigm, a radical change that brings together different areas, from social to economy, from technology to sciences, interpreting the current emergency as an opportunity to rethink our lifestyles and the world in which we live through the three founding instances proposed by Lauria and Azzalin: Change (of the way of thinking), Responsibility (ethics of care and conservation of the planet), Humanism (solidarity, without leaving anyone behind).
Full Issue