Zoomorphism, Biomimetics and Computational Design
Keywords:
zoomorphis, bionic, computational design
Abstract
The article explores the main stages of human production focusing on the relationship between man and animal, demonstrating how it has stimulated the emergence of new technical and expressive solutions. In architecture, the image of the animal has been used both in allegorical and structural terms: from the Sphinx to the humanistic-Renaissance representations, Art Nouveau to biomorphic architecture. It has likewise inspired the formalization of furnishings: from the animalières and zoomorphic propositions to the bionic that reinterprets the structure and mechanical behaviour, to the computational design experiments that shape the natural behaviors distilled in algorithms.
Downloads
Download data is not yet available.
Article Metrics Graph
References
Annicchiarico, S. (2015), Animalità – Gli animali fantastici del Design, Catalogo della Mostra, Triennale Design Museum, Corraini Edizioni, Mantova.
Barilli, R. (2005), L'arte contemporanea – da Cézanne alle ultime tendenze, Saggi Universale Economica Feltrinelli, Milano.
Branzi, A. (2008), Introduzione al design italiano – una modernità incompleta, Editore Baldini Castoldi srl, Milano.
Benyus, J. M. (1997), Biomimicry – Innovation Inspired by Nature, William Morrow editor, New York.
Cerulli, E. (ed.) (1991), Tra uomo e animale, Edizioni Dedalo, Bari.
Coates, P. (1998), Nature – Western Attitudes Since Ancient Times, University of California Press.
Correia, M., Dipasquale, L. and Mecca, S. (2014), Versus, Heritage Tomorrow, Vernacular knowledge for sustainable architecture, Didapress, Firenze.
Cuvier, G. (1808), Rapport historique sur les progrès des sciences naturelles depuis 1789 et sur leur état actuel.
Steadman, P. (ed.) (1988), L'evoluzione del design – l'analisi biologica in architettura e nelle arti applicate, Liguori Editore, Napoli.
Terenzi, B. (2017), "La casa animalier", in AD Architectural Digest, Condè Nast, Milano.
Wiener, N. (1968), La cibernetica – controllo e comunicazione nell'animale e nella macchina, Alberto Mondadori Editore, Milano.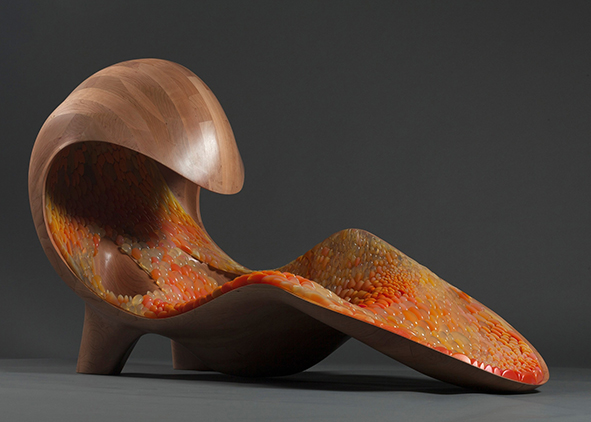 Downloads
How to Cite
Terenzi, B. and Mecca, S. (2017) "Zoomorphism, Biomimetics and Computational Design", AGATHÓN | International Journal of Architecture, Art and Design, 2(online), pp. 205–212. doi: 10.19229/2464-9309/2272017.
License
This Journal is published under Creative Commons Attribution Licence 4.0 (CC-BY).




License scheme | Legal code

This License allows anyone to:
Share: copy and redistribute the material in any medium or format.
Adapt: remix, transform, and build upon the material for any purpose, even commercially.

Under the following terms
Attribution: Users must give appropriate credit, provide a link to the license, and indicate if changes were made; users may do so in any reasonable manner, but not in any way that suggests the licensor endorses them or their use.
No additional restrictions: Users may not apply legal terms or technological measures that legally restrict others from doing anything the license permits.

Notices
Users do not have to comply with the license for elements of the material in the public domain or where your use is permitted by an applicable exception or limitation.
No warranties are given. The license may not give users all of the permissions necessary for their intended use. For example, other rights such as publicity, privacy, or moral rights may limit how you use the material.