Architecture and Landscape in the contemporary City
Keywords:
landscape, contemporary city, context, architecture
Abstract
In the last years, the Italian landscape has been constantly degraded with buildings that do not always have the sense of belonging to the context, landscape and history of the places. The article examines some project proposals of the European sphere with critical reflections about the relationship between landscape and contemporary architecture.
Downloads
Download data is not yet available.
Article Metrics Graph
References
Aprile, M. (2016), Breve storia del paesaggio del Mediterraneo, Caracol Ed., Palermo.
Aprile, M. (2007), Sul paesaggio, questioni, riflessioni, metodologie di progetto, Franco Angeli, Milano.
Aris, C. M. (2002), Silenzi eloquenti: Borges, Mies van der Rohe, Ozu, Rothko, Oteiza, Christian Marinotti Ed., Milano.
Assunto, R. (1980), "Paesaggio Ambiente: un territorio di precisazione concettuale", in Rassegna di Architettura e Urbanistica, n. 47-48, pp. 49-51.
Braudel, F. (1987), Il Mediterraneo – Lo spazio e la storia, gli uomini e la tradizione, Bompiani, Milano.
Croset, A.P. (1987), "Occhi che vedono", in Casabella, n. 531-552.
Culotta, T. (2010), "Architetture al limite: il parco delle mura megalitiche di Cefalù", in Sarro, A. (ed.), La città delle terme ed il Mare, Caracol Ed., Palermo, pp. 76-81.
Di Benedetto, G. (2012), Parole e concetti dell'architettura, note sui caratteri tipologici morfologici, Itinera Lab Ed., Marsala.
Durbiano, G. and Robiglio, M. (2003), Paesaggio e architettura nell'Italia contemporanea, Donzelli, Roma.
Ferlenga, A. (2015), Città e memoria come strumenti del progetto, Marinotti, Milano.
Ferlenga, A. (2008), "Nelle terre del vino", in Sarro, A. (ed.), Architetture del vino – un disegno per il territorio agricolo, Grafill, Palermo.
Ferlenga, A. (1999), Dimitris Pikionis 1887-1968, Electa, Milano.
Gravagnuolo, B. (2004), Il mito mediterraneo nell'architettura contemporanea, Electa, Milano.
Gregory, P. (1998), La dimensione paesaggistica dell'architettura nel progetto contemporaneo, Università Laterza Architettura, Roma-Bari.
Gregotti, V. (2014), Il territorio dell'architettura, Universale economica Feltrinelli, Milano.
Gregotti, V. (1982), "L'architettura dell'ambiente", in Casabella, n. 482, luglio-agosto.
Palazzotto, E. (2002), Elementi di teoria nel progetto di architettura, Grafill, Palermo.
Panzarella, M. (2016), Culotta e Leone a Cefalù – le case unifamiliari, Ed. Arianna.
Purini, F. (2008), La misura italiana dell'architettura, Laterza, Roma-Bari.
Rogers, E. N. (1997), Esperienza dell'architettura, Skira, Milano.
Schulz, N. C. (1979), Genius Loci – Paesaggio, ambiente, architettura, Electa, Milano.
Sciascia, A. (2016), "Oceano mediterraneo", in Picone, A. (ed.), Culture mediterranee dell'abitare, Clean, Napoli, pp. 210-222.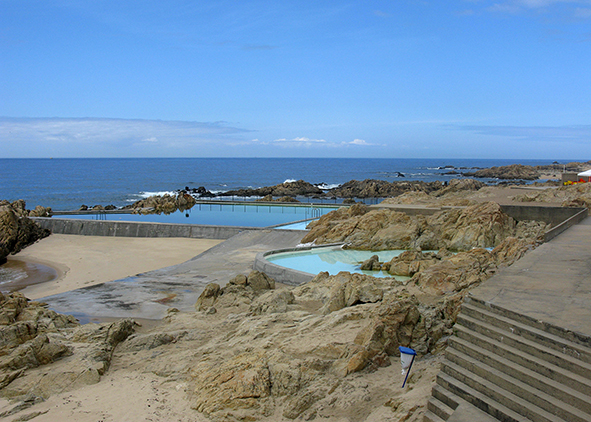 Downloads
How to Cite
Sarro, A. (2017) "Architecture and Landscape in the contemporary City", AGATHÓN | International Journal of Architecture, Art and Design, 2(online), pp. 141–148. doi: 10.19229/2464-9309/2192017.
License
This Journal is published under Creative Commons Attribution Licence 4.0 (CC-BY).




License scheme | Legal code

This License allows anyone to:
Share: copy and redistribute the material in any medium or format.
Adapt: remix, transform, and build upon the material for any purpose, even commercially.

Under the following terms
Attribution: Users must give appropriate credit, provide a link to the license, and indicate if changes were made; users may do so in any reasonable manner, but not in any way that suggests the licensor endorses them or their use.
No additional restrictions: Users may not apply legal terms or technological measures that legally restrict others from doing anything the license permits.

Notices
Users do not have to comply with the license for elements of the material in the public domain or where your use is permitted by an applicable exception or limitation.
No warranties are given. The license may not give users all of the permissions necessary for their intended use. For example, other rights such as publicity, privacy, or moral rights may limit how you use the material.