Franco Vaccari. Experiencing darkness towards Shamanism
Keywords:
darkness, light, performance, shamanism, ecstasy
Abstract
This paper examines one of the most symbolic and meaningful artworks by Franco Vaccari, Dark Sculpture, an artwork/temporary performance in which darkness becomes a play of presence-absence, inspired, both conceptually and visually, by the transition from light to dark. A labyrinthine darkness that enhances the other senses and helps to rediscover the light forms of the Spirit worlds that are concealed precisely by the optical space, so they can't be seen. The Shaman passes through these dream states and Spirit worlds – in an altered state of consciousness – in order to recover the souls of the humans closest to him, lost after an illness. Dark spaces in which, as Vaccari states, the forms that may be encountered become unexpected events with hallucinating features.
Downloads
Download data is not yet available.
Article Metrics Graph
References
Dal Lago, A. and Giordano, S. (2006), Mercanti d'aura – Logiche dell'arte contemporanea, Il Mulino, Bologna.
Mircea, E. (2004), Shamanism – Archaic Techniques of Ecstasy, Princeton University Press, Princeton.
Price, S. (1992), I primitivi traditi, Einaudi, Torino.
Rubin, W. (1984), Primitivism in Modern Art – Affinity of the Tribal and the Modern, Museum of Modern Art, New York.
Vaccari, F. (2007), Esposizioni in tempo reale, Damiani, Bologna.
Vaccari, F. (1968), La scultura buia, Centro di Documentazione Visiva, Piacenza.
Vaccari, F. (1968), Atest, Edizioni Geiger, Parma.
Warhol, A. (1998), La filosofia di Andy Warhol, Costa&Nolan, Milano.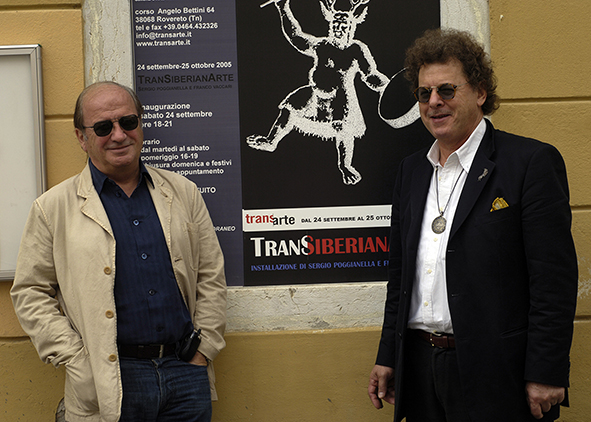 Downloads
How to Cite
Poggianella, S. (2018) "Franco Vaccari. Experiencing darkness towards Shamanism", AGATHÓN | International Journal of Architecture, Art and Design, 4(online), pp. 37–44. doi: 10.19229/2464-9309/452018.
License
This Journal is published under Creative Commons Attribution Licence 4.0 (CC-BY).




License scheme | Legal code

This License allows anyone to:
Share: copy and redistribute the material in any medium or format.
Adapt: remix, transform, and build upon the material for any purpose, even commercially.

Under the following terms
Attribution: Users must give appropriate credit, provide a link to the license, and indicate if changes were made; users may do so in any reasonable manner, but not in any way that suggests the licensor endorses them or their use.
No additional restrictions: Users may not apply legal terms or technological measures that legally restrict others from doing anything the license permits.

Notices
Users do not have to comply with the license for elements of the material in the public domain or where your use is permitted by an applicable exception or limitation.
No warranties are given. The license may not give users all of the permissions necessary for their intended use. For example, other rights such as publicity, privacy, or moral rights may limit how you use the material.