Rupestrian Habitat: Sustainability and Energy Performance
Keywords:
rupestrian and underground settlements, energy performance, vernacular architecture
Abstract
The article analyses the solutions and the settlement characteristics developed in the Mediterranean area, with reference to the hypogean and rupestrian-dwellings, and investigates the reasons that have led man to prefer forms of subtractive architecture. The critical re-reading of the phenomenon of troglodyteism has brought out features of rock living so far still little investigated; this is due to the lack of studies able to translate the energetic behavior of these constructive solutions to the different climatic and environmental stresses in measurable data.
Downloads
Download data is not yet available.
Article Metrics Graph
References
Bellia, P. (1998), Città rupestri – Il caso Chiafura, Edizioni Contemporanea, Firenze.
Bertucci, G., Bixio, R. and Traverso, M. (eds) (1995), "Le città sotterranee della Cappadocia", in Opera Ipogea, n. 1, Erga Edizioni, Genova.
Caprara, R. and Crescenzi, C. (eds) (2012), The rupestrian settlements in the circum-mediterranean area, Dadsp-UniFi, Tipografia il David, Firenze.
Demir, Ö (1990), La Cappadocia, culla della storia, Tipografia Ajansturk, Ankara.
Di Stefano, G. (1997), Cava Ispica, Utopia Edizioni, Ragusa.
Laureano, P. (1993), Giardini di Pietra – I Sassi di Matera e la civiltà mediterranea, Bollati Boringhieri Editori, Torino.
Moretti, G. (2005), La Casa di Hatra – Uso delle risorse ambientali e climatiche nella tradizione abitativa mediterranea, Edizioni Tipoarte, Ozzano Emilia (BO).
Mottolese, C. (2013), Massafra sotterranea. La città nascosta – percorsi tra grotte, sotterranei, antichi opifici e necropoli, Scorpione Editrice, Taranto.
Musotto, L. (2010), Insediamenti sostenibili della tradizione mediterranea – il recupero dei saperi e delle conoscenze locali nei processi di pianificazione e progettazione contemporanea, Tesi di Dottorato, Università degli Studi di Napoli Federico II, XXIII ciclo.
Pacetto, G. (2009), Memorie istoriche civili ed ecclesiastiche della città di Scicli, in Saracino, A. (ed.), coll. n. 1, Edizioni Grafiche Santocono, Rosolini.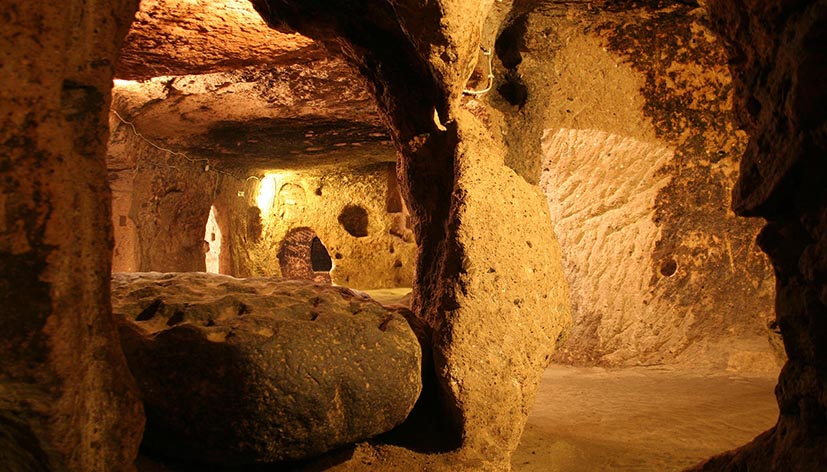 Downloads
How to Cite
Musotto, L. (2017) "Rupestrian Habitat: Sustainability and Energy Performance", AGATHÓN | International Journal of Architecture, Art and Design, 2(online), pp. 61–66. doi: 10.19229/2464-9309/282017.
License
This Journal is published under Creative Commons Attribution Licence 4.0 (CC-BY).




License scheme | Legal code

This License allows anyone to:
Share: copy and redistribute the material in any medium or format.
Adapt: remix, transform, and build upon the material for any purpose, even commercially.

Under the following terms
Attribution: Users must give appropriate credit, provide a link to the license, and indicate if changes were made; users may do so in any reasonable manner, but not in any way that suggests the licensor endorses them or their use.
No additional restrictions: Users may not apply legal terms or technological measures that legally restrict others from doing anything the license permits.

Notices
Users do not have to comply with the license for elements of the material in the public domain or where your use is permitted by an applicable exception or limitation.
No warranties are given. The license may not give users all of the permissions necessary for their intended use. For example, other rights such as publicity, privacy, or moral rights may limit how you use the material.