Responsive Envelopes: Experimentations by natural Role Models
Keywords:
responsive envelops, nature role models, experimental construction systems, prototyping
Abstract
This paper aims at investigating the possibility to design responsive envelopes starting from the role models of nature. Nature adopts very interesting role models depending on external stimuli and in relation to its own form. For example, the tactical, tropical and nastic movements respond to stimuli like humidity, sun and heat. In Architecture, the ability to develop responsive envelopes arises from the need to modulate the performance of the first filter between inside and outside with dynamic solutions that can be activated depending on people, climatic changes or the presence of particular conditions. The ability to modulate performance goes in the direction of more and more sustainable solutions that can reduce the amount of material and at the same time adapt to the environmental context in which they are positioned. Studying nature models can develop innovative technical solutions while expanding the designer's know-how, thanks to computational design techniques, which help to mathematically inform the design of solutions and simulate their behaviour. An experimental prototype carried out at the ABC Department of the Polytechnic of Milano University, ACTLAB Research Unit, will show the realization of a responsive pneumatic envelope studied from the models of nature and produced either with additive and forming techniques.
Downloads
Download data is not yet available.
Article Metrics Graph
References
Ameen, R. (2011), Movement in plants (10th-Biology-Lesson-14.3) Part 1. [Online] Available at: www.desktopclass.com/notes/biology/movement-in-plants-10th-biology-lesson-14-3-part-1.html [Accessed 2 May 2017].
Bar-Cohen, Y. (2006), Biomimetics – biologically inspired technologies, Taylor & Francis, London.
Gowthami, R. (2014), Plant Intelligence [Power Point Slides].
Harika, G. (2013), Study Notes on Plant Movements (With Diagrams). [Online] Available at: www.biologydiscussion.com/plants/plant-movement/study-notes-on-plant-movements-with-diagrams/18139 [Accessed 2 May 2017].
Howell, L., Magleby, S. P. and Olsen, B. M. (2013), Handbook of Compliant Mechanisms, Wiley.
Lehman, M. L. (2016), Adaptive Sensory Environments – An Introduction, Routledge, New York.
Naboni, R. and Paoletti, I. (2015), Advanced Customization in Architectural Design and Construction, Springer.
Schleicher, S. (2016), "Bio-inspired Compliant Mechanisms for Architectural Design", PhD diss., University of Stuttgart.
Vandenbrink, J., Brown, E., Harmer, S. and Blackman, B. (2014), "Turning heads: the biology of solar tracking in sunflower", in Plant Science: An International journal of experimental plant biology, vol. 224, pp. 20-26. [Online] Available at: www.sciencedirect.com/science/article/pii/S0168945214000818 [Accessed 13 April 2017]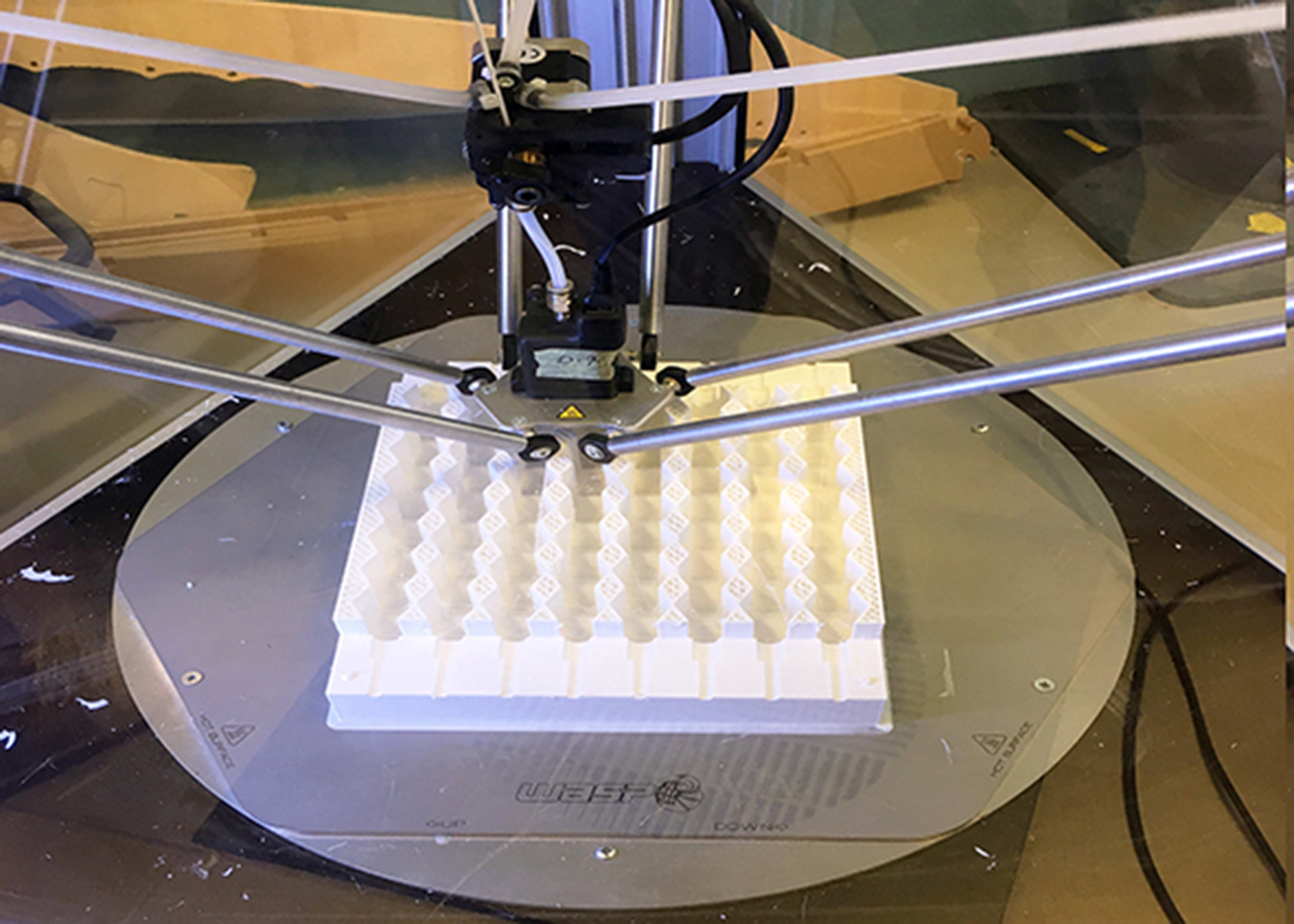 Downloads
How to Cite
Paoletti, I. (2017) "Responsive Envelopes: Experimentations by natural Role Models", AGATHÓN | International Journal of Architecture, Art and Design, 2(online), pp. 213–218. doi: 10.19229/2464-9309/2282017.
License
This Journal is published under Creative Commons Attribution Licence 4.0 (CC-BY).




License scheme | Legal code

This License allows anyone to:
Share: copy and redistribute the material in any medium or format.
Adapt: remix, transform, and build upon the material for any purpose, even commercially.

Under the following terms
Attribution: Users must give appropriate credit, provide a link to the license, and indicate if changes were made; users may do so in any reasonable manner, but not in any way that suggests the licensor endorses them or their use.
No additional restrictions: Users may not apply legal terms or technological measures that legally restrict others from doing anything the license permits.

Notices
Users do not have to comply with the license for elements of the material in the public domain or where your use is permitted by an applicable exception or limitation.
No warranties are given. The license may not give users all of the permissions necessary for their intended use. For example, other rights such as publicity, privacy, or moral rights may limit how you use the material.